Home
Warren Clark Golfing Dreams is a registered charity, set up to deliver S.N.A.G Golf (Starting New at Golf) and Tri Golf to disabled, and disadvantaged, individuals and groups.
Mainly through golf related activities, we set out to make a difference to people's lives, encouraging them to be socially active, and challenge themselves to take part in sport.
Through our fun sessions, which are inclusive for all, we do team building activities, encourage people to socialise, have fun, reduce isolation, and spend time together.
Warren, whom the charity is named after, is a young man with Autism and learning disabilities. Warren is passionate about golf and represented team GB at the Special Olympics World Games Abu Dhabi 2019.
Warren is a qualified S.N.A.G Golf coach and loves to share his passion with others. Introducing golf to a wide range of disadvantaged people is what Warren dreams to do, and does.
In the summer of 2019 Warren Clark Golfing Dreams attended over 35 local events and introduced golf to over 6,000 people.
Whilst spending quality time with their own family members and friends, people from all walks of life come together in our sessions, meet new people, work as a team and learn to communicate with others. People with physical and learning disabilities, and differences of faith and culture interact in our community sessions where we teach golf, teamwork and social tolerance.
Though only a few years old, Warren Clark Golfing Dreams has already received a lot of support from local schools, colleges, charities, councils, businesses and sporting organisations which include Linden Lodge School, the National Autistic Society, the Yume Project, EDGA (European Disabled Golf Association), the Arctic One Foundation, and West Sussex County Council to name but a few.
Our organisation has been previously funded by Sport England to purchase our Snag Golf Inflatable which was the first in the U.K.
We work with Arctic One Foundation and Warren is a Proud Sports Ambassador for them.
Please contact Dawn Osborn Tel 07984095483
Matt Kirby Tel 07836709584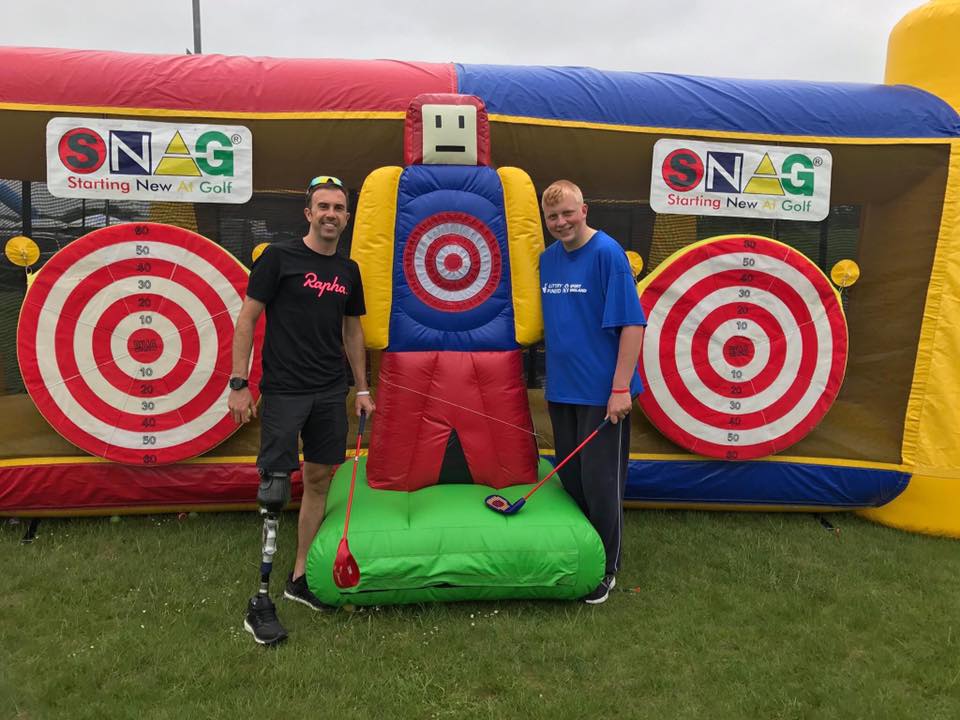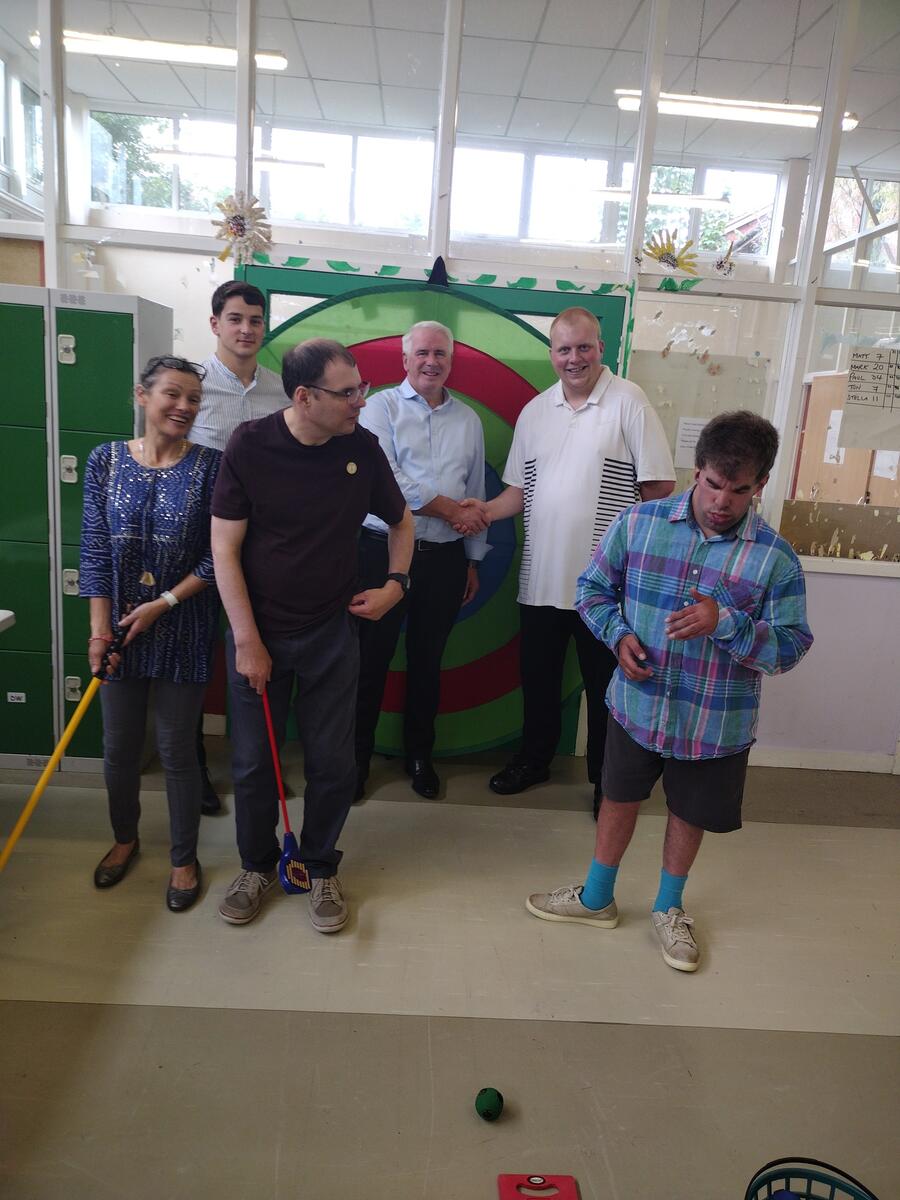 Thanks so much to Daniel and Yorke at Bailey for kindly sponsoring our flat roof on our Inclusive Cabin.
Thanks to All at Bailey.